About Tadano

Founded in 1948, the
Tadano Group based in Takamatsu, Japan
operates globally, specializing in the development and production of hydraulic mobile cranes and hoists.
Key production is distributed across ten locations: five in Japan, two in Germany and one each in the USA, Thailand and India.
Lauf an der Pegnitz and Zweibrücken
cooperate closely to develop, produce and distribute top-of-the-range mobile cranes.
Learn more about our products!
---
OUR PHILOSOPHY
Since developing the country's first hydraulic crane in 1955, Tadano has played a leading role in the history of cranes in Japan. Today, we have an outstanding reputation both domestically and worldwide.
It all begins with our corporate philosophy of Sozo (Creation), Hoshi (Contribution) and Kyoryoku (Cooperation). This philosophy calls for tight-knit cooperation between people both inside and outside of the organization, in order to create products, technologies, and services that deliver value to the customer and to the society as a whole. To implement this corporate philosophy, our management strategy emphasizes balanced growth for both the company and the people whose lives it affects.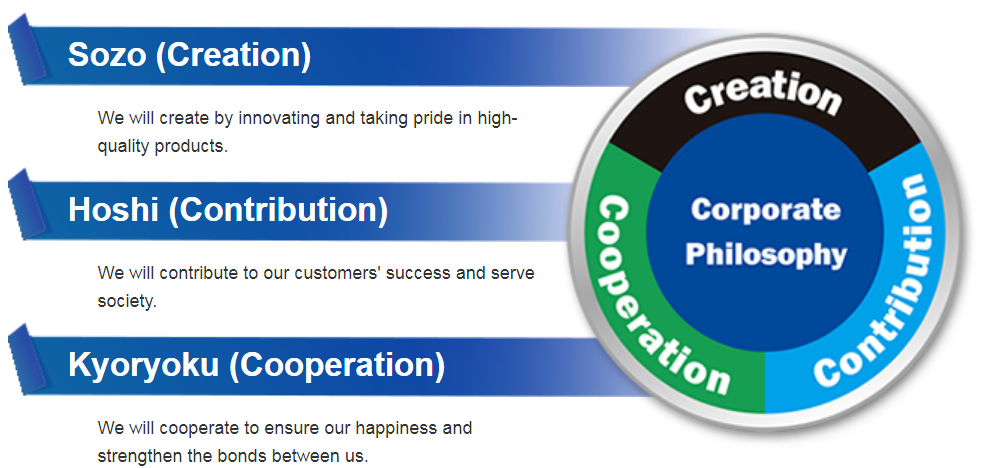 ---
VALUES & OBJECTIVES
The objective of the entire Tadano Group is clearly defined: We take action to provide our customers with hoists and associated services that not only meet their expectations, but exceed them.
To this end, we are adopting the C+SQE approach: safety, quality and efficiency based on compliance. Let us be measured by that standard.
---
WHAT TADANO OFFERS
Benefits

attractive and market-driven remuneration
30 days annual leave (full-time)
35-hour week
tariff benefits
Subsidy for company pension scheme
Attractions for the company anniversary
Performance-related pay
Employee discounts
Water and coffee flat rate
Team member canteen
Association member

Family & Work

Flexible working hours
Freedom to organise oneself
Part-time jobs
Home office & Mobile working
Good transport connections by train and car
Diverse cultural and leisure activities in the area

Health Management

Safety Culture
Operational health management
Preventive examinations and vaccinations
Health care programmes
Company doctor & medical examinations
ergonomically-designed workstations

Corporate Culture

Teamwork is our focus
Sozo (Creation): We will create by innovating and taking pride in high-qualitiy products
Hoshi (Contribution): We will contribute to our customers' success and serve society
Kyoryoku (Cooperation): We will cooperate to ensure our happiness and stregthen the bonds between us

Development & Qualification

Intensive and structured job training
Responsible, diversified fields of activity
Personal development
Individual training and qualification measures

Social commitment

Elterninitiative krebskranker Kinder im Saarland e.V.
Förderverein Krankenhaus Lauf e.V.
Wildwasser Nürnberg e.V. - Specialist advice centre for girls and women against sexual abuse and sexualised violence
* We offer you a variety of attractive offers, which may vary slightly depending on the location. You are welcome to discuss your individual performance with your future personnel department during the application process.